Teamwork, Reliability & Value
Small businesses today face many challenges: Finding new customers, hiring and managing the right people to do the work, making sure everyone is paid properly, and planning for the future while your business landscape changes daily. We invite you to learn more about our bookkeeping services team, and the unique blend of expertise, customer service and value we bring to every client relationship.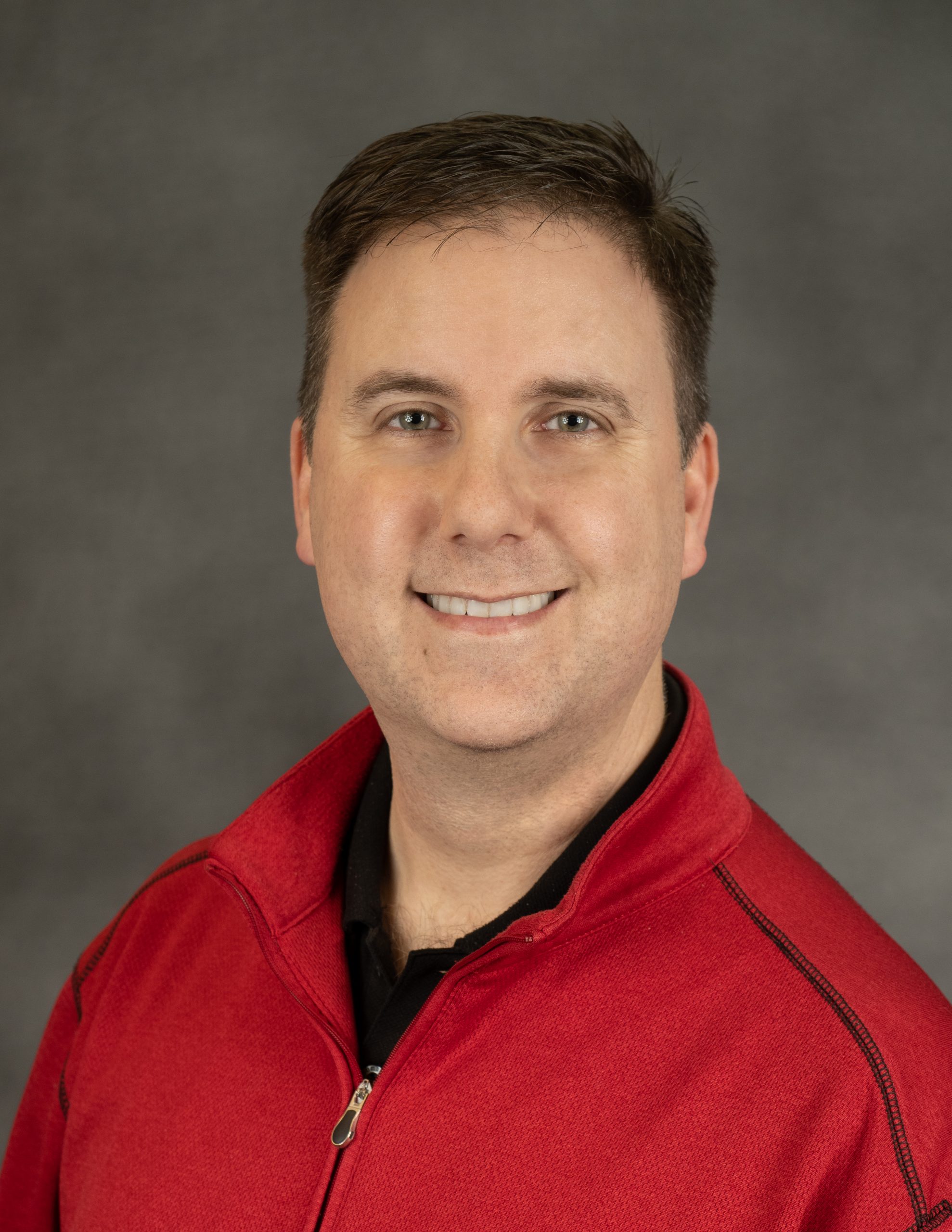 Eric Johnisee
Eric founded Drive Accounting in 2000, and today serves as a Partner/CEO, dedicating his time mainly to building relationships with Drive's clients and trusted advisors. He also has a hand in process creation and accounting advisory, helping others streamline their own businesses, and is incredibly proud of the bookkeeping services team and culture he and his business partner have built at Drive. Eric is from Sherwood, Oregon, and when he's not working, he enjoys cooking, woodworking, camping, and playing games with family and friends. He strives to be the type of father and husband that his two sons use as a model when they become husbands and fathers themselves.
Ted Hanna
Ted is a Partner/COO at Drive Accounting. A Southern California native, he moved to Oregon in 2002. Ted acts as a liaison between clients and the production team to make sure that everyone at Drive can move forward with any projections they may be working on, allowing the rest of the bookkeeping services team to focus on production. During his rare moments away from the office, Ted enjoys going on long road trips with his wife and two sons, spending time in the garden, and getting involved in the community by coaching youth sports.
Chris Watson
Chris has been Lead Bookkeeper at Drive Accounting since 2017 and refuses to divulge any additional information about himself. I believe he lives up on a hill somewhere in Oregon and he might keep chickens. He drinks sixteen cups of coffee a day and I've heard him make the occasional South Park reference so I'm guessing he might also own a television. Chris probably went to a school at some point, but we cannot know this for sure. Some say he's best friends with Bigfoot, but I think that those rumors are most likely exaggerated and they're just casual acquaintances.
Thomas Cooper
Thomas joined the Drive team in November of 2019 as a Bookkeeper/Tech Support, and currently does the bookkeeping for most Drive's monthly clients and handles any IT problems that Drive encounters. He has a wealth of experience in computer technology and IT, a set of skills that enables him to manage and support our cloud infrastructure, an important and unique feature that Drive offers clients. Thomas is from Pittsburgh, Pennsylvania but currently lives in Oregon with his fiancé and child, with whom he enjoys spending quality time at home, though he also has a passion for traveling and visiting all the beautiful and interesting places Earth has to offer.
Jack Jones
Jack has been a QuickBooks Consultant with Drive since January 2020. Sometimes a production level bookkeeper and sometimes controller, sometimes consultant. Jack untangles difficult books and helps clients find their way through the processes of tracking their financials. Originally from Sitka, Alaska, Jack has a lifelong love of music. He has been a DJ since 1989 and an electronic music producer since 1991. He lives in Oregon with his partner in crime and their two daughters.
Karli Martin
Karli started working for Drive Accounting in January of 2021 as the Business Development Representative. An Oregon native from Lincoln City, Karli graduated from George Fox University in 2017 with a BS in Psychology, She went on to earn her Oregon real estate license in 2019. Karli now serves as a connector for Drive, networking and establishing relationships with other people. She seeks out where there might be a need and finds out how Drive can help. When she's not at the office, she enjoys spending time with family and friends, traveling, hiking, watching sports, and connecting with new people. She's looking forward to her next adventure; marrying her best friend in October 2021.
Michelle Muzny
Michelle has been a Drive Accounting Admin/Bookkeeper since January of 2021. Originally from Clovis, California, she earned a BA in Cinema and Television Arts from CSU Northridge in 2012. She made the move to Oregon in fall 2020 with her two cats in tow. Michelle is largely responsible for Drive's social media presence. She helps with data entry whenever she can to foster her newfound interest in bookkeeping services. Her passions include historical nonfiction, astrology, and writing, and she dabbles in graphic design and roller skating. She's excited to be in the Pacific Northwest and can't wait to explore her new home.
Eric, Ted and their team at Drive have been great to work with over the years. They are competitively priced and do fantastic work! I highly recommend them and refer my clients to Drive regularly.
Dedicated to superior client service.
Our philosophy is that business is about people. Our goal is to maximize service and efficiency and keep the personal touch. We meet your needs by providing a level of service tailored to your priorities and goals. Whether you are just starting out or are well established in your business, we will work with you as a member of your team to enable you to take your business where you want to it go.
Find out if Drive is Right for Your Business
Let's start with a free balance sheet review.
Join us on LinkedIn and Facebook
Stay up to date on bookkeeping news and our latest Learning Center videos for small business.
Become A CPA Partner
Looking for a quality bookkeeper for your clients? Look no further!